Free MLM Leads for Network Marketing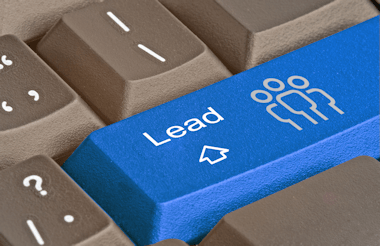 Network marketing leads are the lifeblood of your MLM business. Find out how to generate leads for network marketing for free. If you do not have a continuous flow of highly-targeted, fresh leads, your business will suffer. No matter what type of business you are building, you need MLM leads in order to be successful. Once you have mastered the art of generating a constant flow of targeted leads, this is where you will be able to begin writing your own paycheck.
What Are Network Marketing Leads?
When first starting out with your career in
network marketing
, among the biggest challenges you will encounter will be in your MLM lead generation. Chances are, you will be like most marketers out there and will cringe at the thought of approaching your family and friends with your business opportunity. Unfortunately, this tactic is one of the first that most MLM companies will suggest you do. It is, however, not that effective. They might even suggest that you buy MLM leads for your business. This approach is far better suited for more advanced marketers. By far, generating your own leads is your best approach.
Leads are businesses or people that you contact or attract to give information about your business in order to get them to join you in business or buy your products or services. It is critical to your success to understand how the whole lead generation process works and is imperative for your success no matter what business you are in.
"Over 16 million people are involved in direct selling in US with yearly retail sales of over $32 billion."
Successful development of your MLM business depends on a constant supply of new MLM leads. 90% of people who enter an MLM program are unable to effectively reach new people with their offers and eventually fail to get the results they had expected. MLM business is not for everyone. Telling five friends or family members is just not enough. You get quickly rejected and lose interest and motivation to work on.
Your objective is not to get as many people into your MLM program as possible but to make as many presentations to potential MLM leads as possible. If you can present your business properly, people will quickly start to register into your team. To this end, you need to reach the widest group of people possible.
A successful network marketer reaches several new leads every single day. They generate leads everywhere they go – at work, at school, in the store or when travelling. They just never give up the search for new people, no matter if their business is doing well at the moment or not. Rejection is part of the MLM business, and everyone who wants to be successful in it must learn to accept it.
In exchange for that, network marketing can offer you many advantages. You can be your own master, have a very above-average income, travel, and do things that you love. Plus, you can carry out this work part-time or full-time. Success in MLM brings many nice things – but it won't be so easy.
The decision to work from home as a independent entrepreneur might be very hard, particularly if you are going to leave your current job. You will lose a stable source of income, and if you don't succeed, your former employer might not be interested in hiring you back.
To create passive income from network marketing, one must begin to build their team of people and distributors ASAP. The rate of growth of your business is directly proportional to the speed of the integration of new members into your MLM network. The moment you have exhausted the close circle of people around you, to whom you can offer your business, you need to start looking for other opportunities to make new leads.
The ability to present your offer to a large number of people is what distinguishes the successful from the unsuccessful. If you are not lucky to find a group of very capable and promising people right at the start, you will need to start reaching other and other groups of potential partners.